$1.5M Awarded to Family of Deceased Inmate Who Was Secretly Buried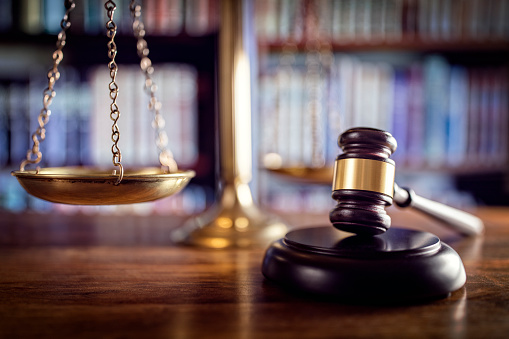 More than six years after the death by suicide of Lonnie Lamont Hamilton in a prison cell at Marcy Correctional Facility, the New York Court of Claims has awarded his family $1.5 million in damages.
On March 18, 2016, Hamilton was found dead by hanging in his prison cell. Hamilton had warned corrections officers that he was suicidal, but they took no action, according to the family's attorney, Zachary Giampa.
"An officer walked by Lonnie's cell and saw him standing on his bed. Then he just kept walking, without stopping or interacting with him at all," said attorney Giampa. "Then, 24 minutes later, he saw Lonnie hanging from a vent with a bedsheet around his neck, and still failed to enter the cell. At every turn, they did nothing to stop his death by suicide."
Hamilton's body was secretively buried in a plywood box on the prison grounds. Two months later, his father, Lonnie Lee Hamilton, called the facility to check on his son and was told he had passed away.
Giampa's investigation found that Marcy failed to meet its duty of care to prevent Hamilton's death by suicide, ignoring multiple warning signs and failing to place him under supervision. "They were utterly dismissive toward the risk of suicide. A witness described one officer as saying 'save your breath, you're going to die anyway,'" said Giampa. "Moreover, they deprived him of food and recreation in the day leading up to the hanging."
The Court of Claims agreed, finding the state's negligence, not Lonnie, was to blame for the hanging. "Accordingly, the Court finds the State 100% liable for Lonnie's pain, suffering and death as a result of defendant's negligent supervision," wrote Judge Francis T. Collins.
The award includes $1.1 million to Hamilton's estate for his wrongful death and conscious pain and suffering during his final moments. It also includes $400,000 to Hamilton's father for loss of sepulcher – a legal term for the denial of a family's right to determine how their loved one is laid to rest.
"Lonnie's unembalmed remains were buried in a plywood box and stayed there on the prison grounds for months," said Giampa. "By the time they exhumed the body, his face had badly decomposed. It's something his father will never forget seeing."
Giampa says he hopes the award spurs the state to do more to protect inmates.
"True justice would be Lonnie Hamilton still being alive today. But this is some accountability," said Giampa. "We hope this sends a clear message to the State of New York that we need to do more to put inmates' safety first."
Founded by attorney Richard L. Giampa, Giampa Law is a personal injury law firm based in the Bronx that represents people injured by negligence throughout New York. Giampa Law handles cases involving wrongful death, motor vehicle accidents, and other personal injury claims.