Can building collapses on Bronx construction sites be prevented?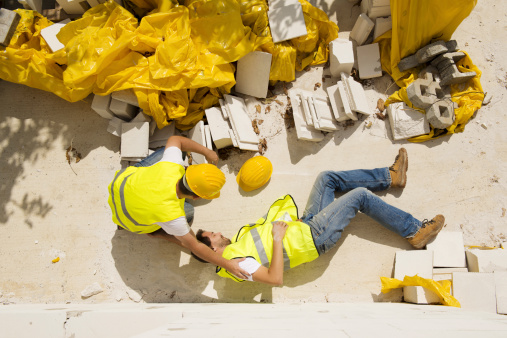 Safety should always be the first priority at a construction site. In most cases, the horrific accidents we hear about regularly in the Bronx and across New York City are preventable.
One incident that occurred in August 2019 is an example of how poor judgment and lack of adequate safety measures can put lives at risk.
What caused a fatal building collapse in the Bronx's Norwood section?
According to ABC7, a building collapse at a Bronx construction site left one worker dead and five others injured. The incident happened at a construction site in the Bronx's Norwood section, where a four-story apartment building was being built.
More than 100 firefighters spent an hour digging workers out of the rubble and pulling them to safety. The worker who died in the incident was found on the second floor. Two of the workers sustained serious injuries, while the other three only sustained minor injuries.
After an investigation into the incident, the Department of Buildings (DOB) determined that an overload of concrete masonry blocks caused the third floor of the building to collapse. A full stop-work order was issued for the construction site. The owner of the building was also ordered to secure the site overnight.
There were reportedly no prior violations at the construction site. Permits for the building were issued by the DOB in May 2019.
"This was a preventable tragedy and our hearts go out to the family of the worker who died. No building is ever worth a person's life. We will continue to investigate this incident aggressively and bring all appropriate enforcement actions against those responsible," said the DOB in a statement.
What are my legal options if I'm hurt in a construction building collapse?
If you were hurt on a construction site, it's critical that you recognize your legal rights. Your injuries may be severe enough to leave you out of work for a lengthy period of time. Your medical expenses can be financially devastating. Pursuing compensation isn't as easy as you may think, and it goes beyond simply reporting an incident to your employer.
Your best course of action is to seek immediate medical attention and receive a full evaluation of your injuries from your doctor. Your next course of action should be to consult with an experienced Bronx attorney at Giampa Law. Our legal team will investigate the incident that caused your workplace injury and find out who is responsible.
Responsible parties in construction accidents often include:
Another construction company or contractor working on the same site as you
A poorly trained or inexperienced worker
A negligent supervisor or company owner
The building owner
For legal help pursuing your workplace injury claim or third-party claim, contact Giampa Law today and schedule your free consultation.