Obtaining and reading your New York Car Accident Report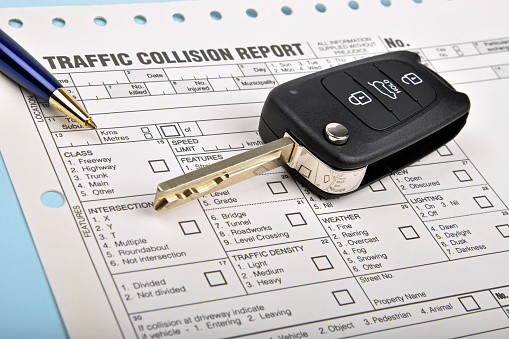 A police investigation is one of the first things that happens after a crash. Once police arrive, they interview both parties involved and witnesses; observe the damage done to both cars; examine tire marks in the road; and begin filling out a car accident report. Your New York car accident report serves as a key piece of evidence when pursuing a car accident case. It provides your attorney with the essential details pertaining to how your crash occurred. Your attorney can then use this information to conduct a much broader investigation.
The New York State Department of Motor Vehicles keeps your accident report on record for four years from the date of your crash. You can order a certified copy online or by mail for a fee of $15. You will also need to pay a search fee of $7 for an online report and $10 for a mailed report. Your attorney can also obtain a copy for you, but it's critical that you review it and ensure that the details are correct.
What will I find on my New York car accident report?
On page 1, you'll find the basic details such as:
Time, date and location of your crash
Driver and vehicle information
Vehicle damage types and locations
A description of the crash/officer's notes
Additional parties involved in a crash, such as passengers
On page 2, you'll find several numbers and letter codes pertaining to: 
Contributing factors
Weather, roadway and visibility conditions
Actions of drivers, pedestrians and bicyclists prior to the crash
Types of roadways
Injury types and locations
Crash times
Types of safety equipment used at the time of the crash
On page 3, you'll find more details on columns 15, 16, and 17 with codes that must be entered in the corresponding columns on page 1. This include codes pertaining to: 
Types of injuries sustained
Physical and emotional state of crash victims
How crash victims were transported to a hospital
On pages 4 and 5, you'll find a list of hospitals and 4-digit codes throughout NYC and New York State. The hospital codes must be entered in column 18 on page 1 if anyone was taken to a hospital.
On page 6, you'll find information pertaining to truck and bus accidents, including:
Truck or bus type/size
If the truck/bus was oversize or loaded beyond weight capacity
If the truck/bus contained hazardous materials that were:

Flammable or explosive
Poisonous or corrosive
Radioactive
Contact a Bronx car accident attorney for help with your claim
If you were involved in a crash, it's important that you see a doctor, even if you don't feel like you sustained an injury. You may start noticing pain, discomfort and other symptoms of an injury days after your crash. Some people fail to see a doctor after a crash if they feel fine because they don't feel that it's worth accruing the medical expenses. The truth is, any expenses and other losses accrued from your crash can be recovered through a financial settlement or court verdict.
It's critical that you consult with an experienced Bronx car accident attorney at Giampa Law to learn about the legal options available to you. Our legal team can gather the facts needed to prove that the other driver was negligent. We can also communicate with the other driver's insurance company for you and negotiate for fair compensation. To get started on your claim, contact Giampa Law online and schedule your free and confidential legal consultation.